About the Keto-Mojo Bluetooth Connector
The Keto-Mojo Bluetooth Connector fits neatly into the Keto-Mojo meter's strip port and instantly downloads all of your readings from your Keto-Mojo meter to the free Keto-Mojo Classic app, which is available for iOS and Android. The app seamlessly interfaces with Heads Up Health, a web-based personal health management platform that aggregates all of your health data in one place. You can read all about our app and Bluetooth connector here or order now.
System Requirements:
For use with TD 4279 Only
Compatible with iOS 11 and above, and Android 7 and above.
Works with your iPad, iPod Touch, iPhone or Android
You can read all about our app here.
DOWNLOAD THE APP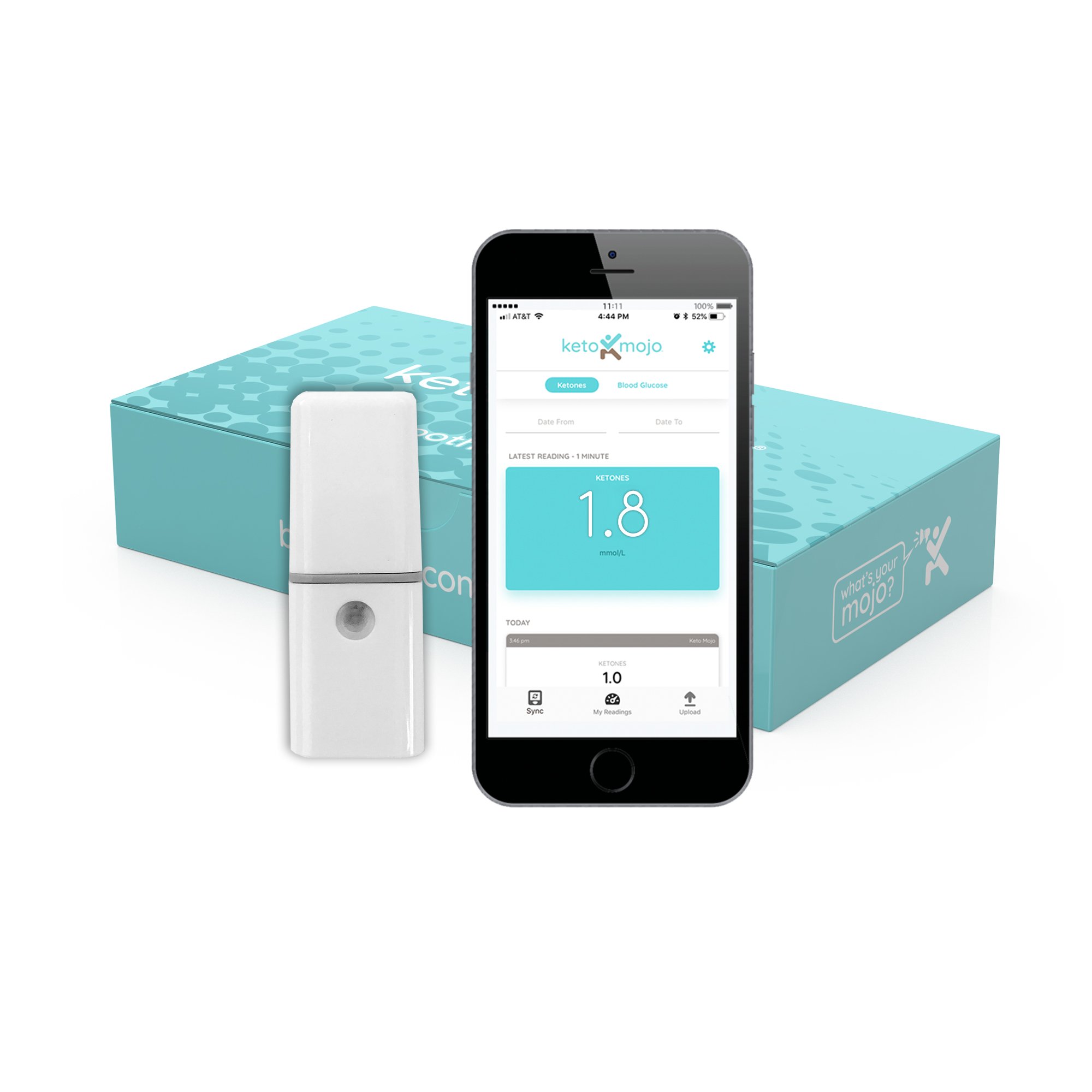 * phone is not included, for demonstration only
---
---