About the Keto-Mojo Bluetooth Connector
For use with the TD-4279 meter model only. Not for use with the Bluetooth models.
The Keto-Mojo Bluetooth connector fits neatly into the Keto-Mojo TD-4279 meter strip port and instantly downloads all of your readings from your Keto-Mojo meter to the free Keto-Mojo Classic app, which is available for iOS and Android. The app seamlessly interfaces with Heads Up, a web-based personal health management platform that aggregates all of your health data in one place.
System Requirements:
For use with TD 4279 Only
Compatible with iOS 12 and above, and Android 6 and above.
Works with your iPad, iPod Touch, iPhone or Android
You can read all about our app here and order a Bluetooth connector here.
DOWNLOAD THE APP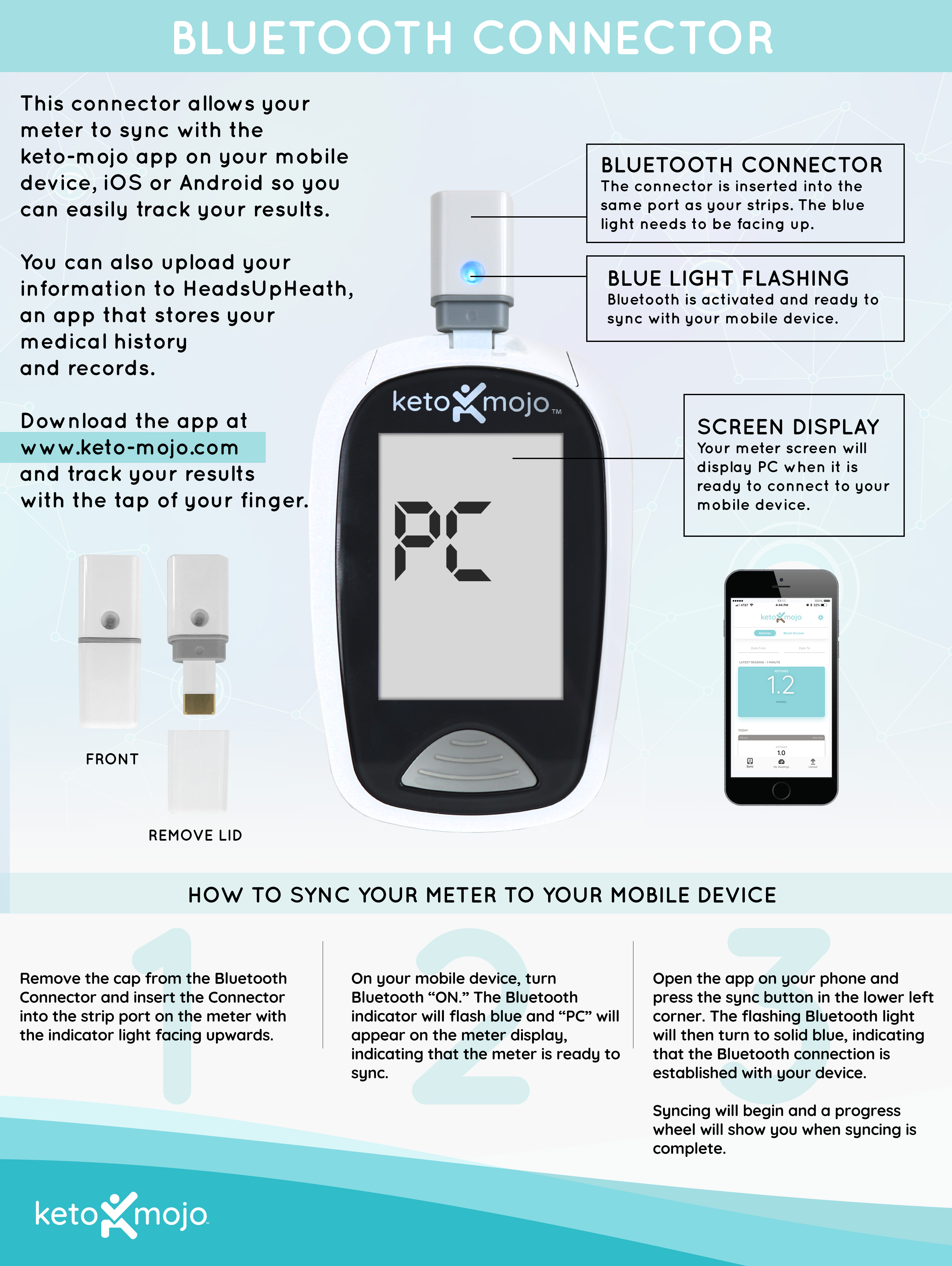 ---
---