What are the Keto-Mojo meter specifications?
Does the Keto-Mojo meter test both ketones and glucose?
The Keto-Mojo meter tests both ketones and glucose--but not at the same time and not with the same testing strip. If you want to test your ketones and your glucose, you need a set of ketone strips and a set of glucose strips. Luckily, we have them for you at the best prices on the market. Find them here: Shop for ketone strips and glucose strips. 
Bluetooth Meter Specifications
All the features in the TD-4270 below, plus Bluetooth 4.0 integration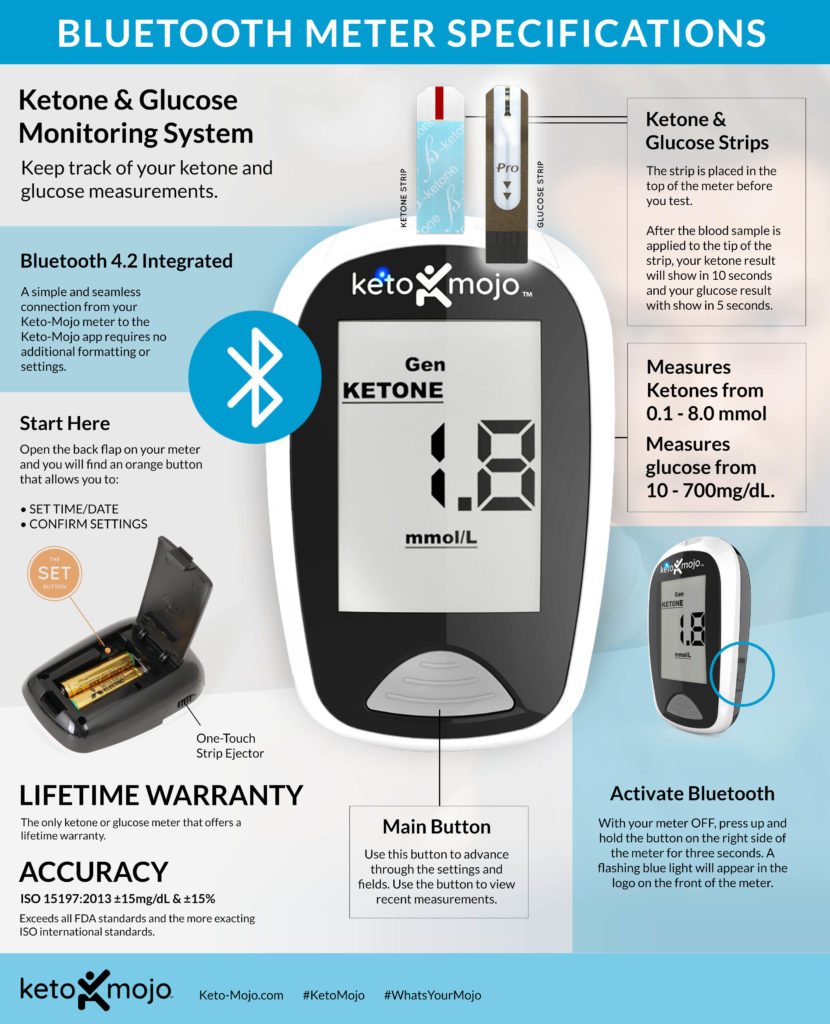 TD-4279 Meter Specifications
Quick and Accurate
Glucose results in 5 seconds  ▫ Measuring from 10-700mg/dL (0.56 ~ 38.89 mmol/L)
Ketone results in 10 seconds  ▫ Measuring from 0.1 mmol/L ~ 8.0mmol/L
4 Daily Alarms  ▫ keep consistency in measurements by testing the same time every day.
7, 14, 21, 28, 60, and 90 days average function.
Large memory for 1000 tests  ▫ review your readings over time.
Before and after meal measurement tagging pre AC and PC  ▫ AC is an abbreviation of a medical term from the latin "Ante Cibum" before meal  ▫ PC is an abbreviation of a medical term from the latin "Post Cibum" After meal
Hygienic strip ejector  ▫ One touch one handed you can shoot the used strips like pro for elegant disposal
Exceeds FDA and ISO 15197:2013 standards; approved for in vitro self testing of Type 1, Type 2 and gestational diabetes.
Calibration by code chip for ketones  ▫ ensures accuracy.
Large back lit LCD display  ▫ Easy to read in any lighting conditions.  ▫ Power supply 2 x AAA  ▫ Operating conditions 10 ˚C ~ 40 ˚C, below 85% R.H.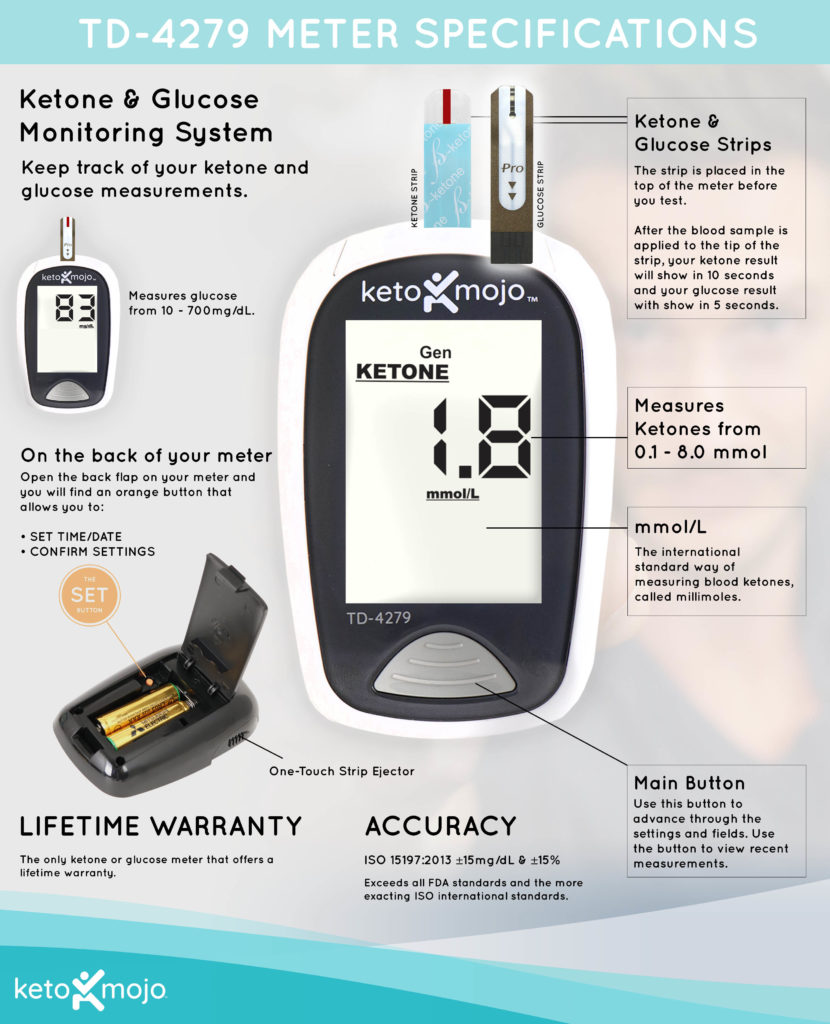 ---
---